Snow Queen Body Polish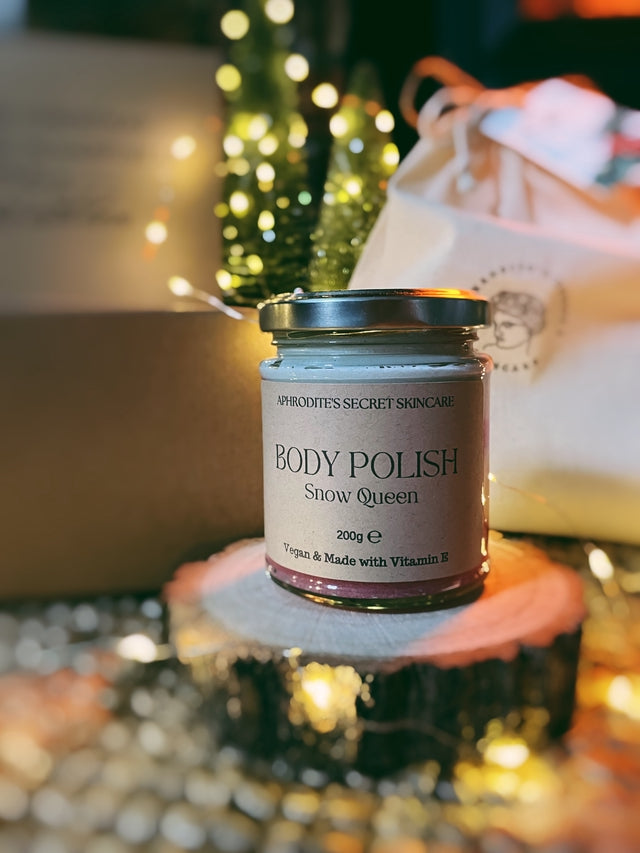 Snow Queen Body Polish
Regular price
£12.50
£12.50
Snow Queen is a sweet scent with notes of banana, pear and cotton candy.
Made with over 97% natural ingredients this vegan body polish will buff away your dead skin cells leaving your beautiful body feeling silky smooth.
These sugar scrubs have many benefits-
Unclog pores
Helps to remove fake tan
Evens skin tone
Helps to prevent ingrown hairs
Suitable for sensitive/dry skin
Removes dead skin cells
May help to tackles blemishes
and many more!
How to use - scoop out a generous amount and rub in circular motions on wet skin. Rinse with warm water and dab dry with a towel to reveal your super silky smooth skin.
This product is NOT suitable for the face as the skin on your face a lot more delicate than the rest of your body.
These come in GLASS JARS so we advise taking out what you need before entering the shower/bath area. As good as these smell please DO NOT EAT!