Eirene (Peace) Soap Bar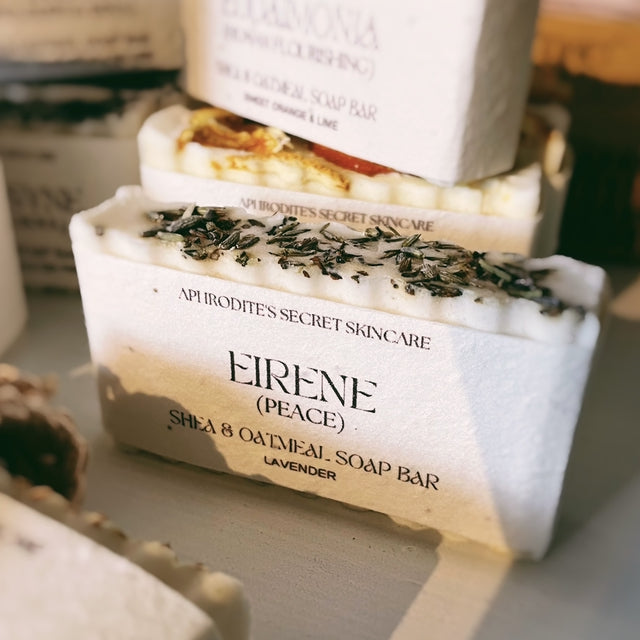 Eirene (Peace) Soap Bar
'Eirene' in greek means Peace-
Awaken and refresh your mind and body with our Eudaimonia Soap Bar. Packed with skin loving Lavender Essential Oils, rich Shea Butter & Oatmeal, this naturally derived soap lathers up to cleanse the body deeply. Or pair with our natural sisal bag to exfoliate your skin!
Not only do their natural aromas helps relaxation, calm anxiety and you will get a good night sleep, they promote skin health too! It will help to remove dead skin cells and ease acne, eczema and other various skin issue!
Help your beautiful handmade soap last longer by allowing it to dry out completely between uses on a soap rack or pair with our Sisal Soap Bag and hang dry.

Our soaps are rather large, so feel free to cut them in half to make them easier to handle.